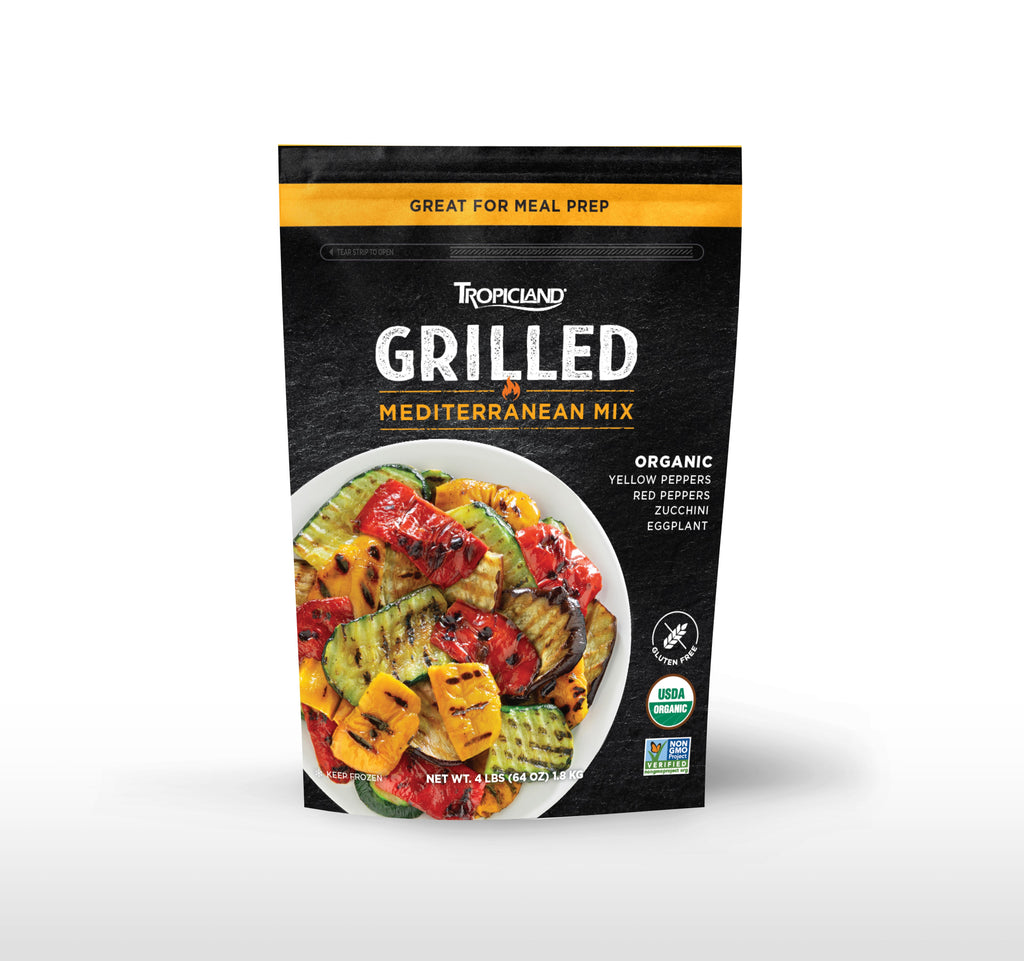 Our grilling process is unique in the world of frozen vegetables.  
Our vegetables are harvested directly from our fields and then frozen at the peak of freshness within a few hours.  They are then roasted and grilled to provide that sweet and flavorful taste, while reducing the moisture content that is typically found in frozen vegetables. 
Our grilled vegetables are great for meal prep and provide a unique and healthy addition to any meal!
Grilled Vegetables Cooking Instructions
Oven
Line baking sheet with parchment paper.
Pre-heat over to 400F with the baking sheet and paper inside oven.
Remove baking sheet (using oven mitts) when oven reaches 400F
Add vegetables to the hot pan and toss with olive oil, sea salt and pepper (or any preferred seasoning)
Bake vegetables for 30 – 40 minutes depending on preference, stirring about half-way through.

Stovetop:
Lightly preheat a non-stick pan with a little oil, on med heat.
Add desired amount of vegetables and fry for 6-8 minutes, stirring occasionally.
Remove and season to taste.

Air Fryer
Preheat air fryer for 2 minutes
Add grilled vegetables to your air fryer, spread out in a single layer as much as possible.
Cook at 360F for 12-15 minutes, shaking the basket a few times during cooking to evenly cook.
NOTE: Air fryers vary: Adjust time and settings as needed.

Microwave
Add desired amount of vegetable to a microwave safe container.
Microwave 3-5 minutes until hot
NOTE: Cooking times and settings may vary depending on model of microwave oven.